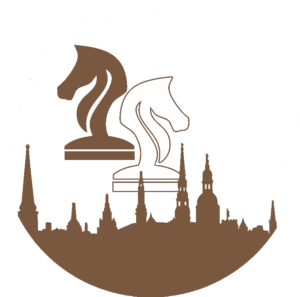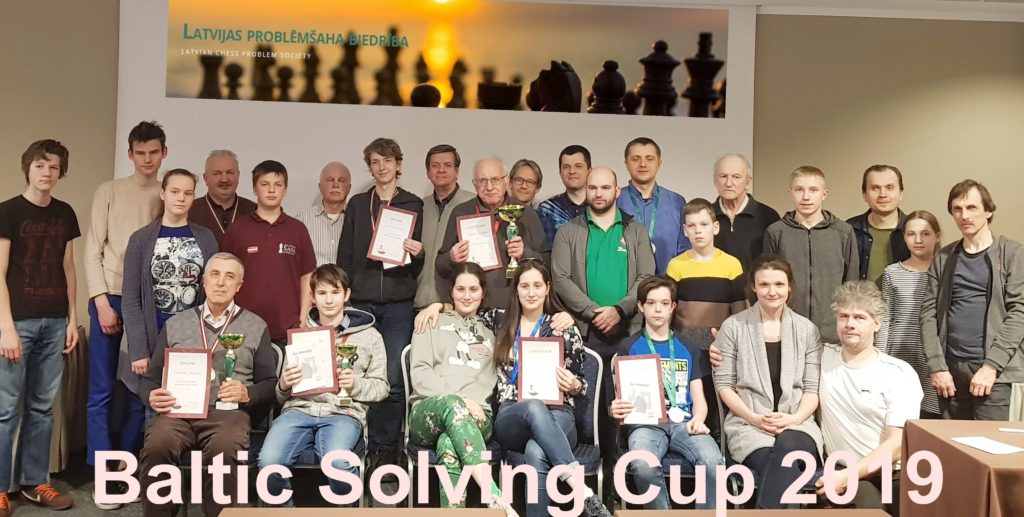 RESULTS of the Baltic Solving Cup 2019:
17.BSC: Results |  problems | solutions
46. Latvijas čempionāts: Results
U16 BSC: Results | problems | solutions
---
34 solvers participated in the Baltic Solving Cup 2019! 18 in the main rated competition, the 17th Baltic Solving Cup, and 16 in the U16 Baltic Solving Cup for juniors up to 16 years old. Thanks to the high ratings of our guests, the main competition was accepted for the World Solving Cup 2018/2019!
The winners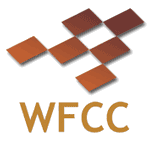 WFCC reports: World Solving Cup 2018/2019 – Riga 06.04.2019
17th Baltic Solving Cup 2019 | 9th tournament of World Solving Cup 2018/2019:
Participants: 18 | Winner: Michel Caillaud (FRA) ahead of Torsten Linß (GER) and Stasys Steponavičius(LTU)
8th/9th place and joint Latvian champions Antons Gajevskis and Modris Rāviņš
Average rating of top ten solvers: 2170.95 | WSC category: 10
Leaders World Solving Cup (almost unchanged): 1. Danila Pavlov (RUS) 94 points, 2. Eddy Van Beers (BEL) 73 points, 3. Dolf Wissmann (NED) 63 points, 4. Aleksey Popov (RUS) 56 points, 5. Martynas Limontas (LTU) 56 points (+4).
More details are published in Competitions → Solving → World Solving Cup (WSC) → 2018/19 Calendar.
1st U16 Baltic Solving Cup 2019
Participants: 16 | Winner: Artjoms Burenkovs (LAT) ahead of Madara Golsta (LAT – best women solver) and Emīls Tabors (LAT).
More details are published in Competitions→Solving→Other rated/remarkable solving tournaments 2019.
Sincere congratulations to all our participants and winners!
---
Some more words about our Baltic Solving Cup:
As some of you may know, this year Riga continues tradition of the Baltic Cup, that started in 1976, and was interrupted 26 years ago, in 1993! Looking at the calendar of Baltic Solving Cups 1976-1993, you may see that Latvia has started this project, and was not less than ten times Team winner of the Baltic Cup!
It felt so good to have participants from the previous editions of Baltic Cup at our 17th Baltic Solving Cup :
Ēriks Priednieks, who won silver medal 43 years ago, in the first ever Baltic Cup!
Modris Rāviņš – the silver medalist from 1991
Viktoras Paliulionis – our guest from Lithuania, the bronze medalist from 1982
Antons Gajevskis, the participant of some previous Baltic Cups who also gathered the information for the calendar presented, and became the best in Latvia this time!
Vilimantas Satkus, Lithuania – the director of our competition
And one more person I'd like to express our gratitude to is Uldis Strautiņš, numerous participant and 3 times medalist of the previous Baltic Cups, the one who's done the most of the calendar presented, and the one who has written quite a lot about chess composition, Latvian championships, genres of problems, Latvian solvers and composers in Latvian Vikipēdija.
Still, for majority of participants, this was the 1st Baltic Cup. On our new beginning it was a honor to have with us double world champion in solving, a Grandmaster in both solving and composing chess problems – Michelle Caillaud from France!
This 17th Baltic Cup becoming the one of the competitions in the cycle of World Solving Cup 2018/19, and we were proud to have the two best participants from previous World Solving Cups – our guests from Lithuania, Grandmaster Martinas Limontas, the reigning champion of the WSC and International Master Vidmantas Satkus, vicechampion!
Now, to get back our high position in the Baltics, we have to start preparing a new generation, from the
beginning, all over again. And that's why we're especially happy about the results of the 1st ever U16 Baltic Solving Cup for the youngest solvers, born 2003 and younger. 4 of young participants – Artjoms Burenkovs, Madara, Golsta, Emīls Tabors, Kirills Bogdanovičs – got maximum number of points, 60/60, finishing before time! Emīls, the 3rd place winner, was just one minute ahead of Kirills! Next 3 participants – Ramona Golsta, Miķelis Vingris, Olita Zadorožnaja  – have missed just one problem!  Have to mention that in the 1st round Miķelis Vingris (born 2009!) in about half an hour had already solved all, except the 2nd solution of helpmate!
Warm welcome to the young solvers who participated in solving tournament for the first time – Edvards Sprindžuks-Golubcovs, Henriks Dundurs, Rinalds Aprups, Aleksejs Koposovs! And gratitude to Aivars Stašāns, trainer of Riga Chess School, who has involved into solving 10 young participants, 3 of them in the main competition!
---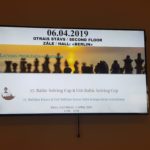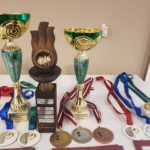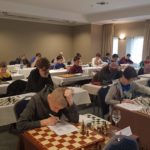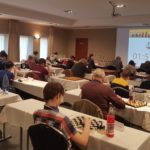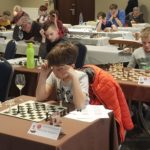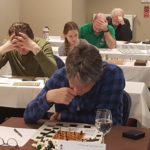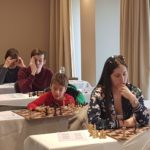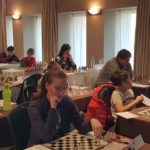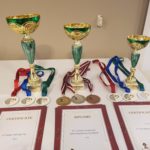 ---